Photo Courtesy:
Olson Photography & Design 515-707-2998
---
Temple Hours
Monday
9:00 AM to Noon
5:00 PM to 8:00 PM
Tuesday
9:00 AM to Noon
5:00 PM to 8:00 PM
Wednesday
9:00 AM to 11:00 AM
Evenings: Closed
Thursday
9:00 AM to 11:00 AM
Evenings: Closed
Friday
9:00 AM to Noon
5:00 PM to 8:00 PM
Saturday
9:00 AM to 8:00 PM
Sunday
9:00 AM to 6:00 PM
Holidays follow the schedule above.
The Priest is not available during other hours unless specific requests are made in advance.
During the winter months, please call the Temple, 515-795-2635, to check if the Temple is open.
---
Facebook
Please follow us on our Facebook page and get latest the information and updates.
https://www.facebook.com/HinduTempleIowa
Join us and send us your feedback.
---
Varalakshmi Vratham
Friday August 8th, 2014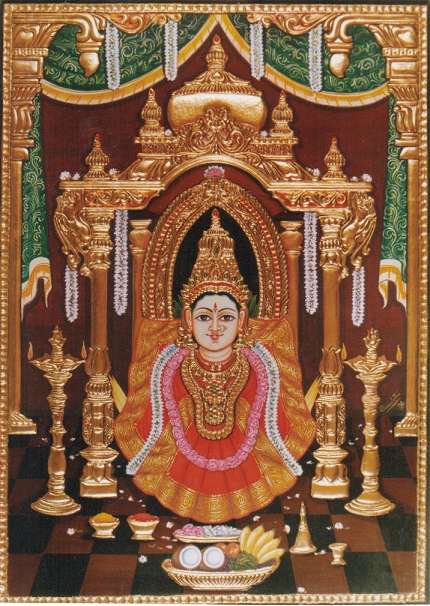 Program
| | |
| --- | --- |
| 6:45 PM | Sankalpam |
| 7:00 PM | Group Pooja of Sri Vara Lakshmi |
Pooja starts at 7 pm -- sharp.
We will provide a plate and Kumkum for the pooja
Please bring a photo of Goddess Lakshmi, Fruits and Flowers for the offering
You may also bring one yard cloth (any color except black) to be used as Vastram during Pooja and a Silver Vessel and coconut for Kalasham (not mandatory)
---
Rigveda / Yajurveda Upa Karma (Sacred Thread Ceremony)
Sunday August 10th, 2014

Program
10:30 AM
Pooja of Yagnopaveetham
Kandu-Rishi Tarpanam
108 Gayathri Homam
Please bring a tumbler and spoon for Argyam and Achamaniyam.
Please wear a Dhoti as a traditional dress for this ritual.
Sacred thread will be provided.
---
Sri Raghavendra Swamy Aradhana Celebrations
Saturday August 16th, 2014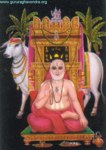 Program
| | |
| --- | --- |
| 8:00 AM | Morning Suprabhata Seva |
| 10:30 AM | Shravana Masam 3rd Special Balaji Abhishekam |
| 11:30 AM | Bhajans and Songs on Sri Raghavendra Swamy during Alankaram |
| 12:30 PM | Astottara Pooja to Sri Raghavendra Swamy |
| 1:00 PM | Maha Mangala Arathi & Lunch |
---
Sri Krishna Janmashtami Celebrations
Saturday August 16th, 2014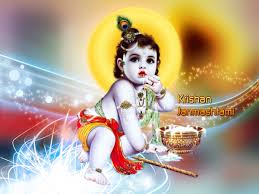 Program
| | |
| --- | --- |
| 8:00 PM - 12:00 AM | Bhajans and Kirtans |
| 12:00 AM | Celebration of Birth of Lord Krishna followed by Tirtha Prasadam |
Please bring Flowers, Fruits and unsalted nuts for the function
---
Ganesha Chaturthi Celebrations - August 29th, 2014 thru Sep 6th, 2014
August 29th, 2014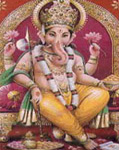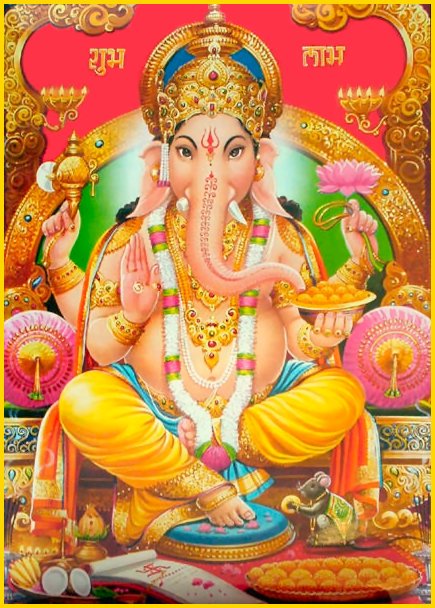 Program
August 29, Friday
10:30 AM
Prana Prathistapana of Lord Ganesha at the temple
August 30, Saturday
06:00 PM
Neivedyam Display and Chanting of Ganapathi Athivershirsham
06:30 PM
Ganapathi Devotional songs by children
07:00 PM
Doopa,Deepa Naivedyam and Mangala Arath
08:00 PM
Prasadam/Dinner
After Arathi, Neivedyam would be distributed to all the devotees.All Neivedyam will be prepared at the Temple Kitchen. Please check with Praveena Chander (vinu_chander@yahoo.com) to participate and prepare a dish
---
Ganapathi Visarjan
September 6th, 2014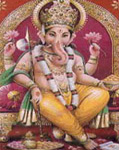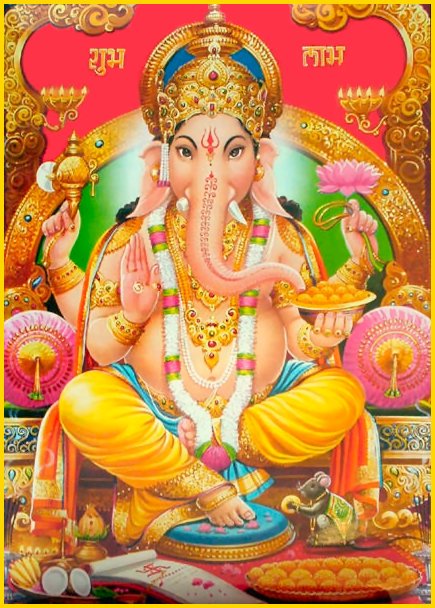 Program
| | |
| --- | --- |
| 02:00 PM | Abhishekam for Moola Ganapathi with chanting of Ganapathi Athivershirsham (11 times) |
| 04:00 PM | Alankaram, Doopa,Deepa Naivedyam and Bhajans and Mangala Arathi |
| 05:00 PM | Procession to River for Immersion |
| 06:00 PM | Prasadam and Dinner |
1. Pooja Sponsorhsip - $21
2. Devotees may bring Ganesha idols worshipped at home for Immersion at the river. But please make sure you carry them with you. Please don't hand them to very young children to carry, since they may drop the idol which is inauspicious.
3. Devotees may bring Fruits, Flowers and Milk,Yogurt, Honey, Fruit Juice for the Abhishekam

NOTE: If you plan to bring Ganesha Idols from home for Immersion, please follow these guidelines:
Idols made from Play Dough or any other synthetic material would NOT be allowed for Immersion
Idols coated with Chemical paints/Glossy synthetic paints would NOT be allowed for Immersion.
Please remove excess of Haldi, Kumkum, plastic wraps, Aluminium foils and colored flowers. The above guidelines would be strictly enforced. Your cooperation is appreciated!!!
---
Calendar
See festival calendar for 2014.
---
Credit cards for payment
We accept all major credit cards as a mode of payment towards pooja services and lunch service.
For the convenience of our devotees and patrons, we have installed two credit card swiping machines (one in the priest room and the second one in the kitchen) at the Temple.
The following credit cards are accepted:
Visa
MasterCard
Discover
American Express

Reward cards with Visa/Master Card logos
We welcome, and encourage, all devotees to make use of this facility during their visit to the Temple. Our Priest Pt. Upreti or a designated volunteer will be available to help with processing the credit card payment.
---
Regular events
Daily, 9:00 AM
Sri Vishnu Parayanam
See details.
Mondays, 7:00 PM
Shiva/Rudra Abhishekam
See details.
Fridays, 7:00 PM
Lakshmi Pooja

First Saturdays, 11:00 AM
Balaji Abhishekam
See details.
Second Saturdays, 11:00 AM
Ganesha Abhishekam
See details.
Third Saturdays, 11:00 AM
Parvati Abhishekam
See details.
Fourth Saturdays, 11:00 AM
Karthikeya Abhishekam
See details.
Fifth Saturdays (if applicable)
Durga Pooja
See details.
First Sundays, 11:00 AM
Bhagavad Geetha
See details.
Second Sundays, 11:00 AM
Sathyanarayana Pooja
See details.
Third Sundays, 11:00 AM
Navagraha Abhishekam
See details.
Fourth Sundays, 11:00 AM
Sundara Kaanda Patan
See details.
Last Sundays of each month, 5:00 PM

Sri Swaminarayan Bhajans and Arathi


by the Gujarathi Samaj
Fifth Sundays (if applicable)
Ram Parivar Pooja
See details.
Note:
When major events or festivals are planned, the timings for the regular events may change or events may be canceled. Please contact the Temple if you have questions.
---
Food service at the Temple
The weekend lunch service at the Temple is available because of volunteers and is a major source of income for the Temple.
We appreciate and thank all food service volunteers and their families for their help and contributions to sustain this program.
Lunch and dinner is also served during major festivals or events at the Temple. Many volunteers spend countless hours in meticulously preparing and serving delicious food to the devotees.
Please see the following guidelines for participating in the Temple food service program.
No outside food is permitted inside the Sanctum Mandir for offering to God.
Only food prepared in the Temple kitchen is allowed for offering. There are no exceptions.
No garlic, onion, mushrooms, or egg can be used in any of the food prepared.
All food should be 100% vegetarian.
No leftover food from other functions is allowed.
Consider preparing and serving food with no nuts to accommodate people who may be allergic
Label your dishes if they contain nuts and other items so that devotees can avoid them.
Always use disposable gloves during food service preparation and distribution. Gloves are available in the Temple kitchen.
To sign up for weekend lunch service, please visit : HTCC Lunch Menu Schedule
---
Temple Etiquette
The Temple is a place of worship. To make your visit to the Temple an experience you will remember, please follow the guidelines outlined in this document.