`
Photo Courtesy:
Olson Photography & Design 515-707-2998
---
Temple Hours
Monday
9:00 AM to Noon
5:00 PM to 8:00 PM
Tuesday
9:00 AM to Noon
5:00 PM to 8:00 PM
Wednesday
9:00 AM to 11:00 AM
Evenings: Closed
Thursday
9:00 AM to 11:00 AM
Evenings: Closed
Friday
9:00 AM to Noon
5:00 PM to 8:00 PM
Saturday
9:00 AM to 8:00 PM
Sunday
9:00 AM to 6:00 PM
Holidays follow the schedule above.
The Priest is not available during other hours unless specific requests are made in advance.
During the winter months, please call the Temple, 515-795-2635, to check if the Temple is open.
---
Careers at Iowa Temple
Hindu Temple and Cultural Center, Iowa is seeking a full time experienced Priest for performing South Indian Hindu ceremonies/rituals. Please click here for more details.
---
Facebook
Please follow us on our Facebook page and get latest the information and updates.
https://www.facebook.com/HinduTempleIowa
Join us and send us your feedback.
---
Sri Rama Navami Celebrations - Sita - Rama Kalyanam
Saturday, April 19, 2014 10:30 AM
Program
| | |
| --- | --- |
| 9:00 AM | Suprabata Seva |
| 10:30 AM | Sita - Rama Kalyanam |
| 12:30 PM | Aarthi, Thirtha prasadam and lunch |
Devotees may bring fruits, flowers, dry fruits, and coconuts.
Sponsorship Information
Sita - Rama Kalyanam: $51
Sri Rama Navami
Lord Rama breaks the bow of Lord Shiva at the court of King Janaka during the swyamwar of Sita. According to the traditions of swayamvra, King Janaka agrees to give his daughter Janaki in marriage to Lord Rama. The wedding is celebrated in a grand style amidst the assembled guests under the guidance of sage Vishwamitra and Sage Vashista. Every year during Ramanavami, we celebrate the celestial wedding of Lord Rama and Sita.
---
Maha Mrityunjaya Homam
Saturday, April 26th, 2014 4 PM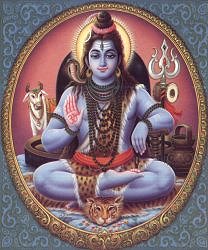 Program
4:00 PM
Abhishekam for Shiva-Parvati utsava moorthies
Note: Please join us to bring water from the River at 3:30 PM for the abhishekam
5:00 PM
Maha Mrityunjaya Homam
We will carry the Shiva Parvathi Moorthies on a Palakein to the Yaga shala.
7:00 PM
Shani Pradhosha Rudra Abhishekam
8:15 PM
Arathi, Tirtha Prasadam and Dinner
Devotees may bring Milk, Yogurt, Juice, Fruits and Flowers for Abhishekam
Special Dinner is planned after Homam
We need 15 quarts of home made ghee (melted unsalted butter) for the Homam.
Devotees may also bring Dry Fruits, Dry Coconut, copper coins for the Homam.
We also need 10-12 Volunteers to carry the deities to Yaga shala at 5 PM.
Sponsorship Information
Homam Sponsorship : $51
Mrityunjaya Homam
The most auspicious and powerful of all events is here. Maha Mruthyunjaya Homam is dedicated to Lord Shiva to give long life and even avoid death to the kathru of the Homam. It is also performed on Birthdays and other special occasions to receive the blessings of Lord Shiva.
---
HTCC 5K Run or Walk and Health Fair at the Temple
Saturday, May 17th, 2014 8:30 AM

Program
| | |
| --- | --- |
| 8:30 AM | HTCC of Iowa is pleased to organize the 5K Run as a part of fund raising for the Cultural Center. Participants are requested a minimum donation of $25. Each participant will receive a shirt with HTCC logo. Free brunch will be provided. |
| 8:30 AM - 10:30 AM | We will be having a free Health Fair. Our volunteer physicians and nurses will be checking BP, height, weight, BMI Calculation. Blood glucose and cholesterol will also be checked. There will be no charge for any of the services. We have also arranged number of physicians from various specialties (cardiology, endocrinology and diabetology, gastroenterogy, nephrology, podiatry) to answer your questions and give advice. |
Sponsorship Information
Participants are requested a minimum donation of $25
---
Calendar
See festival calendar for 2014.
---
Credit cards for payment
We accept all major credit cards as a mode of payment towards pooja services and lunch service.
For the convenience of our devotees and patrons, we have installed two credit card swiping machines (one in the priest room and the second one in the kitchen) at the Temple.
The following credit cards are accepted:
Visa
MasterCard
Discover
American Express

Reward cards with Visa/Master Card logos
We welcome, and encourage, all devotees to make use of this facility during their visit to the Temple. Our Priest Pt. Upreti or a designated volunteer will be available to help with processing the credit card payment.
---
Regular events
Daily, 9:00 AM
Sri Vishnu Parayanam
See details.
Mondays, 7:00 PM
Shiva/Rudra Abhishekam
See details.
Fridays, 7:00 PM
Lakshmi Pooja

First Saturdays, 11:00 AM
Balaji Abhishekam
See details.
Second Saturdays, 11:00 AM
Ganesha Abhishekam
See details.
Third Saturdays, 11:00 AM
Parvati Abhishekam
See details.
Fourth Saturdays, 11:00 AM
Karthikeya Abhishekam
See details.
Fifth Saturdays (if applicable)
Durga Pooja
See details.
First Sundays, 11:00 AM
Bhagavad Geetha
See details.
Second Sundays, 11:00 AM
Sathyanarayana Pooja
See details.
Third Sundays, 11:00 AM
Navagraha Abhishekam
See details.
Fourth Sundays, 11:00 AM
Sundara Kaanda Patan
See details.
Last Sundays of each month, 5:00 PM

Sri Swaminarayan Bhajans and Arathi


by the Gujarathi Samaj
Fifth Sundays (if applicable)
Ram Parivar Pooja
See details.
Note:
When major events or festivals are planned, the timings for the regular events may change or events may be canceled. Please contact the Temple if you have questions.
---
Food service at the Temple
The weekend lunch service at the Temple is available because of volunteers and is a major source of income for the Temple.
We appreciate and thank all food service volunteers and their families for their help and contributions to sustain this program.
Lunch and dinner is also served during major festivals or events at the Temple. Many volunteers spend countless hours in meticulously preparing and serving delicious food to the devotees.
Please see the following guidelines for participating in the Temple food service program.
No outside food is permitted inside the Sanctum Mandir for offering to God.
Only food prepared in the Temple kitchen is allowed for offering. There are no exceptions.
No garlic, onion, mushrooms, or egg can be used in any of the food prepared.
All food should be 100% vegetarian.
No leftover food from other functions is allowed.
Consider preparing and serving food with no nuts to accommodate people who may be allergic
Label your dishes if they contain nuts and other items so that devotees can avoid them.
Always use disposable gloves during food service preparation and distribution. Gloves are available in the Temple kitchen.
To sign up for weekend lunch service, please visit : http://www.editgrid.com/user/htccfoodservice/HTCC_Lunch_Menu_Schedule
---
Temple Etiquette
The Temple is a place of worship. To make your visit to the Temple an experience you will remember, please follow the guidelines outlined in this document.