Photo Courtesy:
Olson Photography & Design 515-707-2998
---
Temple Hours
Monday
9:00 AM to Noon
5:00 PM to 8:00 PM
Tuesday
9:00 AM to Noon
5:00 PM to 8:00 PM
Wednesday
9:00 AM to 11:00 AM
Evenings: Closed
Thursday
9:00 AM to 11:00 AM
Evenings: Closed
Friday
9:00 AM to Noon
5:00 PM to 8:00 PM
Saturday
9:00 AM to 8:00 PM
Sunday
9:00 AM to 6:00 PM
Holidays follow the schedule above.
The Priest is not available during other hours unless specific requests are made in advance.
During the winter months, please call the Temple, 515-795-2635, to check if the Temple is open.
---
Careers at Iowa Temple
Hindu Temple and Cultural Center, Iowa is seeking a full time experienced Priest for performing South Indian Hindu ceremonies/rituals. Please click here for more details.
---
Facebook
Please follow us on our Facebook page and get latest the information and updates.
https://www.facebook.com/HinduTempleIowa
Join us and send us your feedback.
---
MAHA SKANDA SHASTI Celebrations October 30th, 2014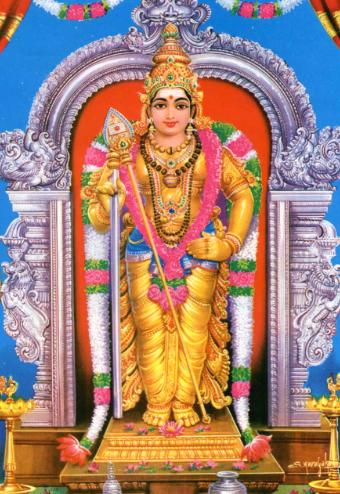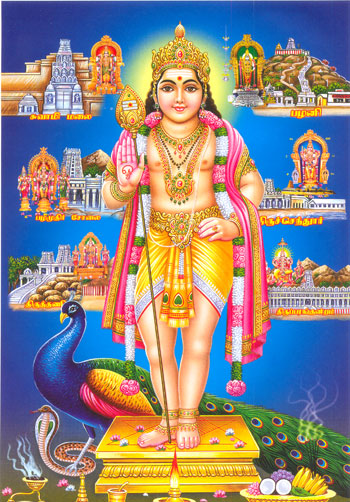 Program
Oct 30, Thursday
6:15 PM
Sankalpam
6:30 PM
Abhishekam for Karthikeya
7:30 PM
Alankaram and Skanda sashti kavacham recital
8:00 PM
Maha Mangala arati followed by Dinner
---
SRI SWAMI AYYAPPAN POOJA November 22nd, 2014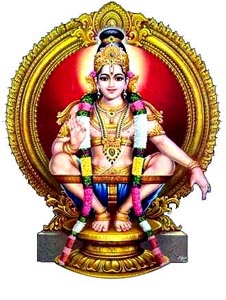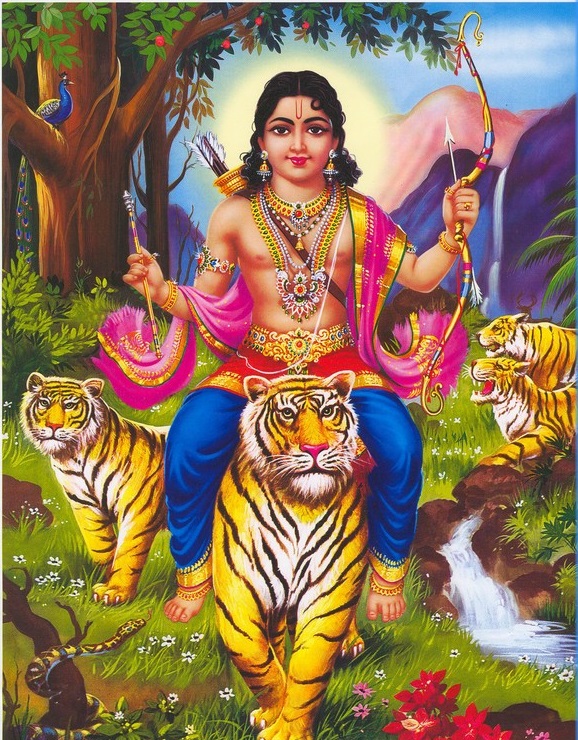 Program
November 22nd, Saturday
5:00 PM
Vilakku(Lamp) procession around the sanctum with Pandimelam. All the Ladies & girls will carry Lamps in their hand & go around the main sanctum
5:15 PM
Group Sankalpam
Shri Kannimoola Ganapathy Poojai
Villakku poojai (Pooja for the Lamps)
Ayyappan poojai starts here with bajans
Ayyappan ashtotram
Padipattu - Lighting the lamps on 18 padi (steps) & Mahamangalaarati
Harivarasanam
Theertha prasadam
Note the following rules for lighting lamps
Men & boys can light the lamps. Girls (below 10 years only) can also participate.
1 lamp per family
For s second chance within the same family, please wait till every body finishes their 1st chance
Devotees are requested to take a head shower & avoid eating Non-veg just for this day.
---
Credit cards for payment
We accept all major credit cards as a mode of payment towards pooja services and lunch service.
For the convenience of our devotees and patrons, we have installed two credit card swiping machines (one in the priest room and the second one in the kitchen) at the Temple.
The following credit cards are accepted:
Visa
MasterCard
Discover
American Express

Reward cards with Visa/Master Card logos
We welcome, and encourage, all devotees to make use of this facility during their visit to the Temple. Our Priest Pt. Upreti or a designated volunteer will be available to help with processing the credit card payment.
---
Regular events
Daily, 9:00 AM
Sri Vishnu Parayanam
See details.
Mondays, 7:00 PM
Shiva/Rudra Abhishekam
See details.
Fridays, 7:00 PM
Lakshmi Pooja

First Saturdays, 11:00 AM
Balaji Abhishekam
See details.
Second Saturdays, 11:00 AM
Ganesha Abhishekam
See details.
Third Saturdays, 11:00 AM
Parvati Abhishekam
See details.
Fourth Saturdays, 11:00 AM
Karthikeya Abhishekam
See details.
Fifth Saturdays (if applicable)
Durga Pooja
See details.
First Sundays, 11:00 AM
Bhagavad Geetha
See details.
Second Sundays, 11:00 AM
Sathyanarayana Pooja
See details.
Third Sundays, 11:00 AM
Navagraha Abhishekam
See details.
Fourth Sundays, 11:00 AM
Sundara Kaanda Patan
See details.
Last Sundays of each month, 5:00 PM

Sri Swaminarayan Bhajans and Arathi


by the Gujarathi Samaj
Fifth Sundays (if applicable)
Ram Parivar Pooja
See details.
Note:
When major events or festivals are planned, the timings for the regular events may change or events may be canceled. Please contact the Temple if you have questions.
---
Food service at the Temple
The weekend lunch service at the Temple is available because of volunteers and is a major source of income for the Temple.
We appreciate and thank all food service volunteers and their families for their help and contributions to sustain this program.
Lunch and dinner is also served during major festivals or events at the Temple. Many volunteers spend countless hours in meticulously preparing and serving delicious food to the devotees.
Please see the following guidelines for participating in the Temple food service program.
No outside food is permitted inside the Sanctum Mandir for offering to God.
Only food prepared in the Temple kitchen is allowed for offering. There are no exceptions.
No garlic, onion, mushrooms, or egg can be used in any of the food prepared.
All food should be 100% vegetarian.
No leftover food from other functions is allowed.
Consider preparing and serving food with no nuts to accommodate people who may be allergic
Label your dishes if they contain nuts and other items so that devotees can avoid them.
Always use disposable gloves during food service preparation and distribution. Gloves are available in the Temple kitchen.
To sign up for weekend lunch service, please visit : HTCC Lunch Menu Schedule
---
Temple Etiquette
The Temple is a place of worship. To make your visit to the Temple an experience you will remember, please follow the guidelines outlined in this document.