Upcoming Poojas/Festivals
7/29/2017

Sravana Masam First Saturday Balaji Abhishekam


Synopsis

Month of Sravana of Lunar Calendar is auspicious to worship Lord Balaji with Abhishekams and Archanas. Abhishekam starts at 10AM
---
8/4/2017

Vara Lakshmi Vratham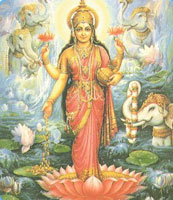 Synopsis

About Goddess Varalakshmi Varalakshmi Puja day is one of the significant days to worship the goddess of wealth and prosperity. Varalakshmi, who is the consort of Lord Vishnu, is one of the forms of Goddess Mahalakshmi. Varalakshmi was incarnated from the milky ocean, popularly known as Kshir Sagar. She is described as having the complexion of milky ocean and adorns similar color clothes. It is believed that the Varalakshmi form of the goddess bestows boons and fulfills all desires of her devotees. Hence this form of the goddess is known as Vara + Lakshmi i.e. Goddess Lakshmi who bestows boons. About Varalakshmi Vrat The Varalakshmi fasting is observed on the last Friday during Shravana Shukla Paksha and falls just few days ahead of Rakhi and Shravana Purnima.
Program
| | |
| --- | --- |
| 6 PM | Group VaraLakshmi Pooja |
---
8/5/2017

Maha Mrutyunjaya Homam-Shravana Balaji Abhishekam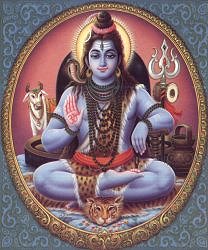 Synopsis

Shani Pradhosham and Maha Mrutyunjaya Homam
---
8/7/2017

Raksha Bandan-Rig and Yajur Veda Upakarma

Synopsis

Sacred Thread changing ceremony
---
8/12/2017

Sri Rgahavendra Swamy Aradhana and Balaji Abhishekam - week 2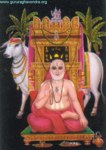 Synopsis

Sri Raghavendra Swamy is the living Saint of Dvaita Philosphy of Sri Madhwacharya. The kind sage lived durin 1530 AD in the holi place called Mantralaya on the Banks of River Thungabhadra in South India. More at http://srsmatha.org/
---
8/14/2017

Sri Krishna Janmashtami Celebrations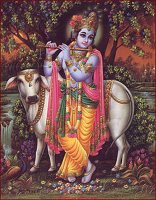 Synopsis

Celebration of Lord Krishna's Birth. The celebrations are done at midnight, time of Krishna's birth.
---
8/24/2017

Sri Ganesha Chaturthi - Prana Pratishpana - Sama Veda Upakarma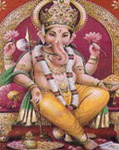 Synopsis

Ganesha Chaturthi is Birth Celebration of Lord Ganesha who is worshipped on 4th day of Month Bhadrapada (first phase). He is remover of Obstacles and giver of success and hence also known as Vara Siddi Viniyaka.
---
8/26/2017

Ganesha Maha Neivedyam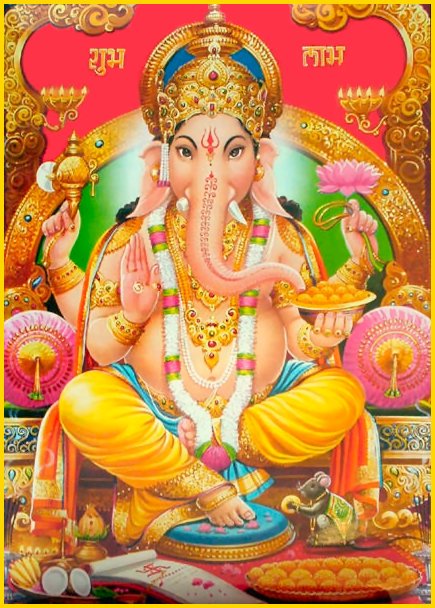 Synopsis

Display of various food items and offering to Lord Ganesha
---
9/2/2017

Monthly Balaji Abhishekam and Ganapathi Visarjan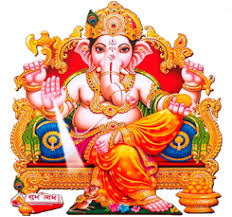 Synopsis

Ganapathi visarjan is traditionally done by immersing the idol of Lord Ganesh into water.
Program
| | |
| --- | --- |
| 2PM | Moola Ganapathi Abhishekam |
| 4 PM | Alankaram, Doopa, Deepa & Neivedyam |
| 5PM | Procession to River and Immersion of Ganesha |
| 6 PM | Dinner |
---
9/20/2017

Navaratri starts-Nava Durga Kalasha Stapana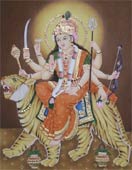 Program
| | |
| --- | --- |
| 7:00 AM | Suprabhata Seva |
| 8:00 AM | Durga Kalasha Stapana |
| 8:30 AM | Global Vishnu Sahasra Nama Chanting (5 times) |
| 10 AM | Balaji Abhishekam |
| 4:30 PM | Maha Sudarshana Homam |
| 7 PM | Lalitha Sahasra Namam Chanting |
---
9/23/2017

Global Vishnu Sahasra Nama chanting - Rama Charita Manas-Akhanda Ramayan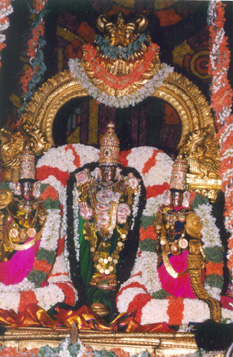 Program
| | |
| --- | --- |
| 10 AM | Sri Balaji Parivar Archana |
---